Your Arkansas Stat Sheet: From Produce to Politics
Population
2.99 million
Ranked
33rd
in population
56
people
per square mile
---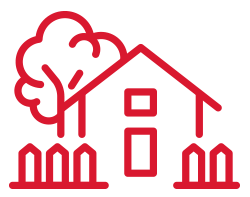 $111,400
Median home cost in Arkansas

The 3rd lowest cost of living in the U.S.
Behind Mississippi and Kentucky according to U.S. News & World Report's "Best States."
---
♦ 3 Arkansas Cities
Named "Best Places for Business & Careers Nationwide" by Forbes (Fort Smith, Little Rock and Fayetteville)

♦ 5th "Best Place to Live"
Fayetteville one of the top places to live in the United States, according to U.S. News & World Report (2018).

♦ Top 15
Forbes named Little Rock one of the "15 Best Cities for Young Adults."
---
29th Largest State in the U.S. by Area
52,035 square miles of land + 1,143 square miles of water = 53,178 square miles
---
STATE CAPITAL
Little Rock
STATE FLOWER
Apple Blossom
STATE BIRD
Mockingbird
STATE INSECT
Honeybee
STATE TREE
Pine
STATE INSTRUMENT
Fiddle
STATE MAMMAL
White-Tailed Deer
STATE BUTTERFLY
Diana Fritillary
STATE BIRD
Mockingbird
STATE GEM
Diamond
♦ Arkansas is home to the world's only diamond mine open to the public!

Dig for diamonds in Murfreesboro at the world's only diamond site open to the public.

PRO TIP:
Most diamonds at the park are either found on top of the ground, by surface searching, or by digging in ravines between the plowed rows of the search area.
STATE MOTTO
"The Natural State"
---
Where did Arkansas get its name?
The word "Arkansas" was derived by French explorers from the Native American name for the tribe now known as Quapaw (or Arkansaw). They called them "Ugakhpah" which means "the people who live downstream." After the pronunciation was slightly changed (or mispronounced) by the French explorers, the spelling and pronunciation has evolved to become "Arkansas."
---
3 National Forests
Ozark • St. Francis • Ouachita
2,648,825 total acres of National Forest
2,753 feet
The height of Mount Magazine, highest peak in Arkansas.
---
The lowest point is 55 feet above sea level, on the Ouachita River as it leaves Arkansas and flows into Louisiana.
---
52
state parks
13
major lakes
| | |
| --- | --- |
| Annual relative humidity | 57% |
| Average annual temperature | 62.65º |
| Average annual rainfall | 49.6" |
---
♦ #1 in rice and poultry production in the nation

♦ #5 in sorghum and grain production in the nation

♦ #6 in cotton production in the nation

♦ #8 in soybean and grape production in the nation


---
Famous name brands that got their start in Arkansas:
| | |
| --- | --- |
| | 1962 in Bentonville |
| | 1953 in Fort Smith |
| | 1938 in Little Rock (orignally known as Coleman Dairy) |
| | 1935 in Springdale |
| | 1938 in Nashville |
| | 1932 in Searcy |
| | 1921 in Stuttgart |
Permalink