Crystal Bridges' Sandy Edwards Shares Her State-Hopping Path to Arkansas
Virginia native Sandy Edwards got her first taste of Arkansas the same way many others do — taking advantage of its plentiful recreation opportunities. While she and her husband Clay's careers took them to neighboring Louisiana and Missouri, The Natural State was a perennial draw for regular visits to Table Rock Lake or floating on the Buffalo River.
Sandy's years of art appreciation got its start during her time on the campus concert committee at Lenoir Rhyne College in North Carolina. As a grad student at Western Illinois University and for 10 years after, she booked live acts ranging from Dolly Parton and AC/DC to Bob Hope and traveling Broadway plays.
Her passion for music hasn't faded with time. But, as she admits, "We all grow up. More than a decade in rock 'n' roll is quite an accomplishment." The couple decided to trade in their guitars for violas, planting roots in Louisiana where they became the management team for the Shreveport Symphony.
In 1992, they ventured north to Pennsylvania State University where Sandy helped expand the university's continuing education efforts and later served as director of development for its two public broadcasting stations. Meanwhile, Sandy and Clay had their hands in nonprofit art groups, including the arts councils in Shreveport and Springfield, Mo.
It was in 1998 that the couple's longtime escape became home. Their former boss at Penn State invited them to come to the University of Arkansas at Fayetteville to lead a fundraising team with the goal of $1 billion for a university endowment.
"We realized it was a prime professional opportunity," Sandy recalls. "From the start, when we came down for our first interview, we were taken by the beauty of the area and the idea that it would be a great place to live and to work."
The team exceeded its landmark goal, and a connection she made during the drive would prove fateful to bringing together her passion for art and community enrichment with her experience in development.
The Walton family — descendants of Sam Walton, who opened the first Walmart store in northwest Arkansas in the '60s — had made a significant contribution to the university's fundraising effort. In 2007, the family asked Sandy if she'd be interested in joining Sam's daughter Alice Walton's new venture known as the Crystal Bridges Museum of American Art.
With the passing away of Clay that same year, Sandy says the project was an opportunity to reassess and reflect.
"We had worked together during the entirety of our 25-year marriage," she says. "The opportunity to redirect my energy into a new enterprise seemed wise and felt right."
The museum opened in 2011 and has welcomed regular crowds from all over the world since. Gracefully planted among 120 acres of forest, trails and gardens in Arkansas's northwest corner in Bentonville, the museum hosts upward of half a million visitors a year who come to see works by names like Rockwell, O'Keeffe and Warhol in its artfully designed 217,000 square feet of gallery space — all at no cost of admission.
"I think it's fair to say that Crystal Bridges is unique among museums. It's very deep in the woods in a nonurban area. It's a place of reflection," she says. "We find people stay much longer than they anticipate."
Today, Sandy serves as the museum's deputy director, contributing to day-to-day operations as well as external museum communications and fundraising.
"It's a remarkable experience to work at Crystal Bridges," she says. "We have people coming from all over our country and from around the world. … It's an exciting place to be."
She's also thrilled to call Arkansas home, where she counts the local food, dynamic arts scene and thriving spirit of community as all the more reason to stay.
"I have found where we live in Arkansas to be quite progressive and open to possibility," Sandy says. "I've lived in other areas — all of which I've enjoyed living — but not with the feeling that there was so much opportunity to be pursued."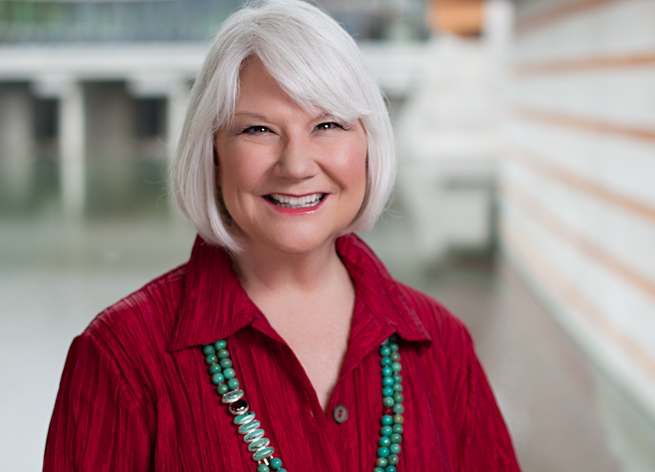 Michael Baxley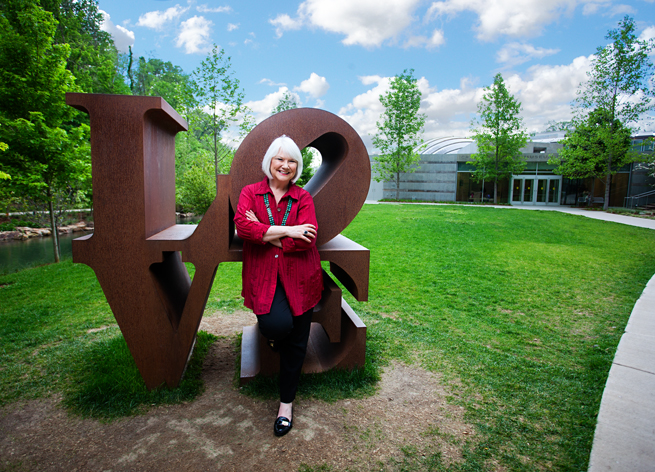 Michael Baxley
Permalink