Discover Northwest Arkansas: The Fastest Growing Region of the Natural State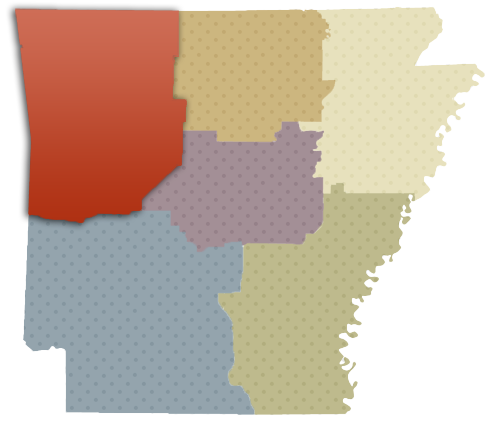 A region once known for its natural wonders — the Ozark Mountains, Whitaker Point, Beaver Lake and Mount Nebo — is now recognized for being an arts and business hub. Northwest Arkansas's great outdoors are now flanked by cultural destinations like Crystal Bridges Museum of American Art and 21c Museum Hotel in Bentonville, the Walton Arts Center in Fayetteville, and the Walmart Arkansas Music Pavilion in Rogers. These arts and culture attractions provide opportunities for year-round enrichment.
The metropolitan area of Fayetteville, Rogers, Springdale and Bentonville — the latter of which is the headquarters for Walmart — attracts thousands of workers. Walmart, the world's largest retailer, is a huge job-supplier, as is Tyson Foods in Springdale and transportation company J.B. Hunt in Lowell.
North of the metro is Bella Vista and east is Eureka Springs. Bella Vista is a golf-lovers paradise and popular retirement spot. Eureka Springs is an artsy town whose entire downtown is listed on the National Register of Historic Places. Southern Living has repeatedly named the town one of the top places to see fall foliage.
Northwest Arkansas is truly a recreational dream. Mountain biking, kayaking, fishing — there are endless ways to get outside and explore. The highest point in the state can be found at Mount Magazine State Park in Paris at 2,753 feet above sea level. Another prominent mountain in the area is Mount Nebo near Dardanelle. The Ozark Highlands National Recreation Trail is a 218-mile hiking trail that's continuously growing. Part of the trail winds from Lake Fort Smith State Park all the way to the Buffalo National River.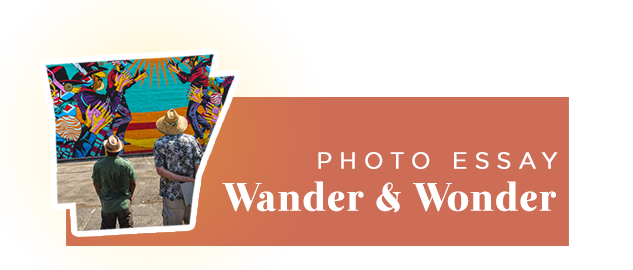 Arkansas's Wine Country is found in this region, and folks from all over come to try the vino at its eight wineries. All eight offer a variety of wines and tastings.
On the southwestern edge of the region lies Fort Smith, whose history dates back to its establishment as a military post in 1817. U.S. Marshals history is so important that a new national museum is planned to open in 2019 and will feature 50,000 square feet of interactive exhibit space.
Overlooking 34,000-acre Lake Dardanelle and the Arkansas River, Russellville is another key city along Scenic Highway 7. With Mount Nebo nearby, Arkansas Tech University and Lake Dardanelle State Park call this city home.
---
NORTHWEST ARKANSAS IS KNOWN FOR…
FINE ART. Bentonville's Crystal Bridges Museum of American Art and its exhibits are regularly featured in national and international publications.
HAPPY RETIREES. Bella Vista ranks as the second "Best Place to Retire" in the nation by Forbes (2017).
LOW COST OF LIVING. According to U.S. News & World Report, Fayetteville residents typically spend only about 25 percent of their income on living expenses.
JOB OPPORTUNITIES. Fort Smith and Fayetteville were both recognized by Forbes on a recent list of "Best Places for Business & Careers." And National Geographic ranked the Fayetteville-Springdale-Rogers area 10th on its recent list of "Best Medium Cities for Job Growth."
THE BEST TOWNS. Cave Springs is tops; it's considered the best place to buy a house in Arkansas, the town with the best schools in Arkansas, and the second best place to live in Arkansas, according to national city rankings by Niche. Meanwhile, Bentonville is ranked as the 23rd best city to buy a home in America, and the top place to live in Arkansas.
FALL FOLIAGE. The Ozark Mountains are ablaze with color in the fall and people flock from across the country to experience it. It's no wonder USA Today has Eureka Springs as No. 7 on its list of "10 Best Places to See Fall Colors."

---
Permalink