Little Rock's Role as Central Arkansas' Hub More Exciting Than Ever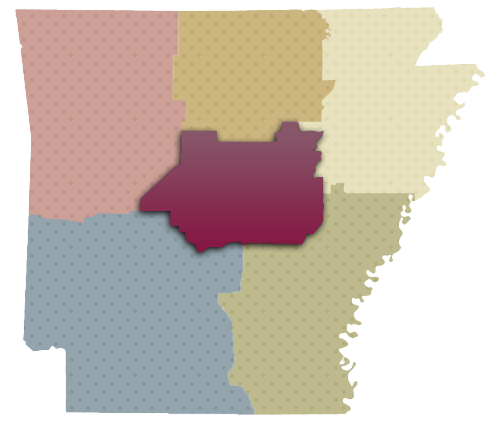 At the heart of Arkansas you'll find Little Rock. The capital city's downtown area thrives with restaurants, art galleries, museums, boutiques, bars, hotels and high-rise condos. State government, banking centers, financial centers and statewide media are located here, most within walking distance of the bustling River Market District. The William J. Clinton Presidential Library & Museum draws visitors from around the world, and the headquarters of worldwide nonprofit Heifer International sits right next door.
Little Rock's best dining options are spread across the city, with everything from white-tablecloth service to world-famous barbecue. Food trucks, craft breweries and farm-to-table establishments are the latest craze and have put Little Rock on the map as a foodie destination. Several popular locations are found in SoMa, an up-and-coming downtown district.
Residents of the capital city find its pet-friendly patios and dog parks, miles of trails and pedestrian bridges, and renowned arts offerings foster a meaningful, active lifestyle.
Along the southern edge of Little Rock next to the suburbs of Benton and Bryant, a boom of new retail is underway, bringing the state's first-ever outlet mall — The Outlets of Little Rock — and Bass Pro Shops to the new Gateway Town Center.
Across the river, North Little Rock is home to the popular Argenta Arts & Historic District, Burns Park (one of the largest city parks in the country at 1,700 acres), Dickey-Stephens Park (a AAA-baseball stadium with skyline views) and nearby Verizon Arena (host to artists like Paul McCartney and Taylor Swift).
The Little Rock Air Force Base, located in the City of Jacksonville, is the country's only C-130 training base and employs more than 4,500 people.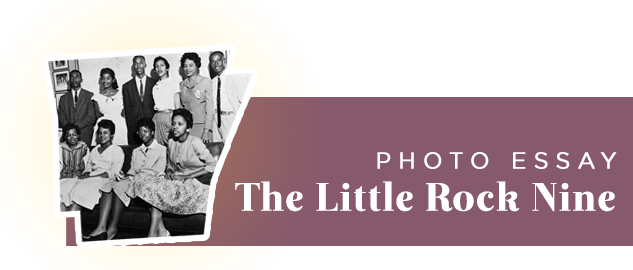 Located within an hour's drive from the capital are towns like Conway, Scott, Cabot, Searcy, England, Morrilton and Greenbrier — each with their own individual charms.
Conway, the region's fastest-growing city, has been dubbed the "City of Colleges" because of the three world-class higher education institutions based there — the University of Central Arkansas, Hendrix College and Central Baptist College. The colleges keep Conway young and in a constant state of flux. A quaint downtown, 17 city parks, four golf courses and popular festivals like Toad Suck Daze accelerated the city's growth. Over the next 20 years, Conway plans to capitalize on its boom by investing $40 million into its parks with the end goal being every citizen living within walking distance of a park.
More remotely, the city of England is known for its farms, and Morrilton is known for picturesque Petit Jean State Park. Cabot's annual Strawberry Festival shouldn't be missed, and Searcy lures anglers to the Little Red River and college students to the esteemed Harding University.
---
IN CENTRAL ARKANSAS YOU CAN…
• Visit the Clinton Presidential Library & Museum.
• Bike a 24-mile loop around the Arkansas River.
• Hike to the top of Pinnacle Mountain.
• Eat world-famous barbecue at Whole Hog Café.
• Race a sailboat on Lake Maumelle.
• Mountain bike an old wagon route (Enders Fault Trail in Greenbrier).
• See nearly 700 animals at the Little Rock Zoo.
CENTRAL ARKANSAS IS KNOWN FOR BEING…
• A land of opportunity. Forbes gave Little Rock the No. 46 spot on its top 200 list of "Best Places for Business & Careers" in 2014, and the city ranked 47th on Sperling's list of "Top Opportunity Cities for 2014."
• Tech savvy. In addition to an impressive new tech park downtown, Little Rock was recognized by Google as an "2014 eCity."
• Clean and comfortable. The Little Rock Metro ranked No. 6 in the U.S. for "keeping cool" by ApartmentGuide.com and ranked No. 2 on SpareFoot's "Top 10 Tidiest Towns in America" list.
• A foodie city. Forbes included Little Rock in its 2014 list of "Five Secret Foodie Cities in the Nation."
• A great place to retire. CNN Money recently named Conway the 24th best place to retire in the nation.
• A recreational paradise. The region has so many options for outdoor fun, but the star of the area's recreational menu is the Arkansas River Trail System, which boasts 5,000-plus acres of parkland and paved paths for walkers, runners and cyclists.
HISTORY WAS MADE IN CENTRAL ARKANSAS AT…
• The Big Dam Bridge. Spanning 4,226 feet across the Arkansas River, this pedestrian and cycling bridge is the longest of its kind in the world.
• Little Rock Central High School. The school is recognized for the role it played in the desegregation of public schools in the United States in 1957.
• MacArthur Museum of Military History. General Douglas MacArthur was born here, back when it was still operating as the Little Rock Arsenal.
• The Old State House. This Greek Revival structure, which once served as the first state capitol, is where Bill Clinton announced his bid for the presidency on Oct. 3, 1991, and where 13 months later he announced his victory.

---
Permalink