A True Taste of Arkansas
From barbecue to cheese dip, Arkansas has a palate as diverse as the state's topography. We thought we'd do the Southern thing and share a few of our favorite foodie staples here for you to enjoy.
___________
CHEESIN'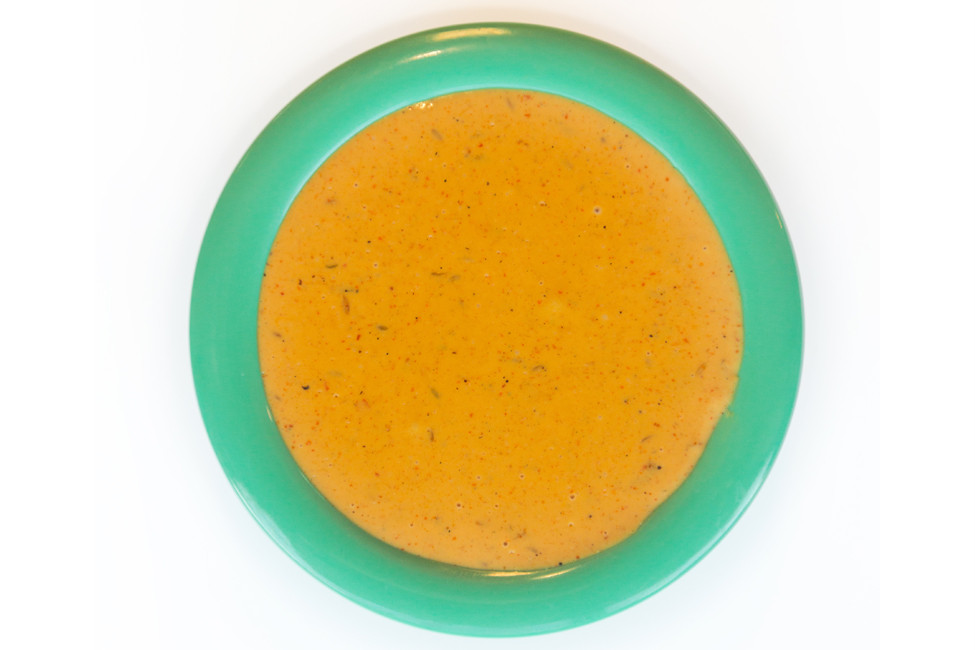 Arkansas is known for many things, but one of the best — and the most delicious — has got to be our world-famous cheese dip. The delicious cheesy concoction, (not to be confused with queso), had its humble beginnings in Hot Springs at Mexico Chiquito.
Recently, Arkansas senators John Boozman and Tom Cotton brought one version of the state's cheese dip to the Senate floor in a face-off against Texas queso. Cheese dip was proclaimed victorious. We weren't surprised.
___________
PIE PLACES
Coconut Pie
Charlotte's Eats & Sweets, Keo
"Company's Coming" Pie
Cliff House Inn & Restaurant, Jasper
Fried Fruit Pies
Ms. Lena's Pies, DeValls Bluff
Karo Nut Pie
Franke's Cafeteria, Little Rock
Blueberry Cream Pie
Mud Street Café, Eureka Springs
SLICE OF HEAVEN
We know a thing or two about pie here in The Natural State, but don't just take our word for it.
In the Jan. 22, 2010, edition of USA Today, SeriousEats.com creator Ed Levine highlighted The Family Pie Shop in DeValls Bluff as one of his top 10 pie spots in the nation.
If you can't get enough of the tasty treat, try out Arkansas's Pie Trail. The trail, which traipses across the state, stops at some of the best down-home pie eateries in Arkansas.
___________
SOUTHERN STAPLES

If you couldn't tell, Arkansas loves its foodie (and craft beer) trails. But we'd be remiss without mentioning the state's BBQ trail.
As you make your way through our most popular dry rubs, mustard or mayo vinegar sauces atop the beloved pork varieties, you're sure to discover why we have such an affinity for barbecue and all the sides that inevitably come along with it.
___________
ON 'CUE
McClard's Bar-B-Q
Hot Springs
Jones Bar-B-Q Diner
Marianna
HB's Barbecue
Little Rock
Ralph's Pink Flamingo BBQ
Fort Smith
Penguin Ed's Bar-B-Que
Fayetteville
DOWN-HOME EATS
The state has been blessed with long-standing favorite dining destinations across the state. This year, the Department of Arkansas Heritage designed the Arkansas Food Hall of Fame awards to highlight all things delicious, and Arkansan nominations were opened to the public and judged by a 12-member committee.
The inaugural class honorees included Jones Bar-B-Q Diner of Marianna, Lassis Inn of Little Rock and Rhoda's Famous Hot Tamales of Lake Village. These Arkansas staples have withstood the test of time while staying true to their tasty roots.
___________
THE BEST IN BEER
Arkansas is home to many a great beer. From the heavy hitters like Diamond Bear Brewing Company in North Little Rock, to smaller craft breweries like Saddlebock Brewery in Springdale, you can taste all that Arkansas's beer scene has to offer along the Arkansas Brewery Trail. The trail starts in Rogers and winds its way down the state to Hot Springs hitting the state's finest breweries.
___________
GOOD THINGS BREWING
Fort Smith Coffee Co.
Fort Smith
The Blackbird Café
Mountain Home
The Edge Coffee House
Jonesboro
Jitterbug Coffeehouse
Heber Springs
Onyx Coffee Lab
Fayetteville/Springdale/Rogers
Mylo Coffee Co.
Little Rock
Mugs Cafe
North Little Rock
JavaPrimo Coffee House
Hot Springs
COFFEE CULTURE
Arkansas is quickly becoming known for its extensive coffee scene.
• Onyx Coffee Lab has brought the craft coffee scene to Northwest Arkansas with inventive creations.
• In Little Rock, Blue Sail Coffee Roasters and Zeteo Coffee have recently opened locations in downtown.
• In Hot Springs, Arkansas native Adam Moore opened Red Light Roastery where he serves small-batch, complex roasts.
And with more shops opening, it's safe to say the coffee culture in Arkansas is on the rise.
___________
VIVA LA BRUNCH
Northwest Arkansas takes brunch very seriously — and that's apparent in the number of imaginative brunch spots that have opened up in recent years.
Try down-home Southern breakfast favorites at The Buttered Biscuit in Bentonville or head to the square for one of the town's most popular spots, the Pressroom.
In Fayetteville, be sure to check out Prelude for their delicious pancakes or Arsaga's for new takes on all things toast. Fayetteville resident Meg Bourne even said brunch-hopping around Northwest Arkansas is her favorite weekend pastime.
Permalink