Discover Arkansas: 6 Distinct Regions to Find Yourself at Home in The Natural State
There is a place for everyone in Arkansas, a 182-year-old state with a history and culture as colorful and diverse as its physical landscape. The state is divided into regions, each with its fair share of excitement, beauty and history.
From mountain towns and suburban sprawls to lakeside retreats and country hamlets, The Natural State and its six unique regions offer the perfect setting for your next home. Whether you're retiring, relocating or simply looking for a vacation home, there's a city or small town in Arkansas that's perfect for you.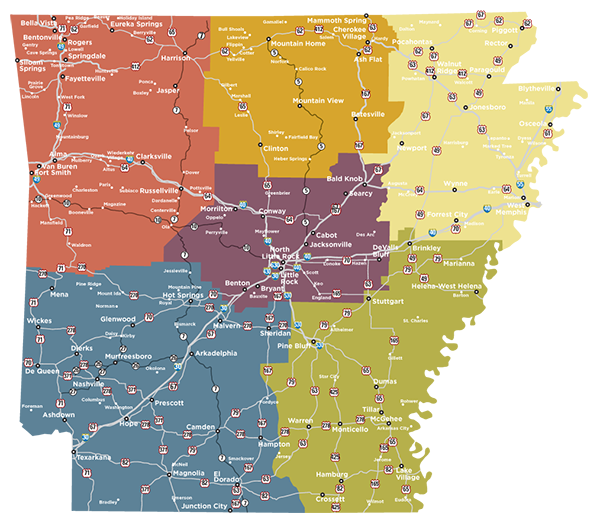 REGIONS
---
Visit Arkansas.com/Maps for numerous maps of Arkansas's regions, waterways, hiking trails, interstates, heritage sites and more.
---
Permalink